Brad Shipman
Business Analyst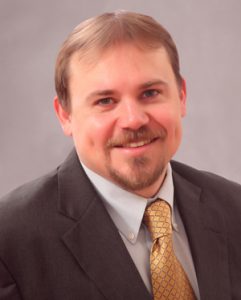 Brad Shipman has worked at Portnoff Law Associates since 2001.  He was initially hired as a paralegal and learned all aspects of the firm's legal process.  As a result of his performance and initiative, he was promoted to the position of account manager, primarily for clients in Lehigh, Northampton, Carbon and Schuylkill Counties.  During this time, he developed processes for improving workflow and reporting, thereby enhancing the collections process and services for the clients he handled.
Through this work, Brad recognized his interest in process management and business operations.  Accordingly, the firm created the role of business analyst, in order to enable him to improve business processes firm-wide.  As a part of this transition, he also increased his knowledge and abilities relating to data management, data analysis and the incorporation of data into decision-making.
Brad's interest in business management led him to obtain an M.B.A. from Temple University of 2010, with a focus in strategic management.  He has continued to study statistical modeling and analytics in order to provide critical insights to the collection process.  He also manages special projects, devising and implementing strategies for assisting clients with highly complex data issues.  In 2016, he became a member of the firm's Executive Leadership Team.
Brad currently lives in Montgomery County with his wife and daughter.  He is a 1997 graduate of The Shipley School and holds a Bachelor of Science degree in Psychology from Davidson College.