Jacqueline Tassone
Director of Organizational Affairs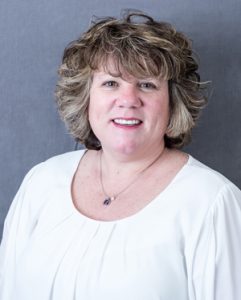 Jacqueline Tassone joined Portnoff Law Associates, Ltd. in September 1995 as one of the firm's first full-time employees.  As the office grew, Jackie gained extensive experience in virtually every aspect of the firm's collection operations. Her skill and drive led her to secure numerous advancement opportunities in the areas of training, quality assurance, and management.  She is currently a member of the firm's Executive Leadership Team where she serves as a trusted advisor to the firm President, Michelle Portnoff, coordinates initiatives, brainstorms improvements and implements procedures. She has established herself as the firm's point-person to handle the most sensitive issues while delivering solutions that consistently provide high quality customer service.
Jackie is a certified paralegal, completed Villanova University's Certified Associate in Project Management Program, and holds an A.A.S in Business Management from Delaware County Community College. She is a member of the National Creditors Bar Association (NARCA), the National Association of Professional Women (NAPW) and the Association of Legal Administrators (ALA). She has led workshops on the topics of customer service and workplace safety for the public sector.
In her free time, Jackie enjoys watching baseball, dancing and relaxing on the beach with her family and friends.