Jason J. Leininger
Attorney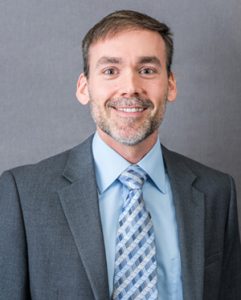 Jason J. Leininger oversees our Client Services Department as our Managing Attorney of Collection Services. He has been practicing creditors' rights law in Pennsylvania since 2001 and has been with Portnoff Law Associates since 2003. Jason is licensed to practice law in Pennsylvania and is also admitted to practice in the United States Bankruptcy Courts for the Eastern, Middle and Western Districts of Pennsylvania. He is a member of the Bucks and Montgomery County Bar Associations.
He is a 1998 graduate of Houghton College and a 2001 graduate of Temple University, where he received both an MBA as well as his JD in a three year joint degree program.
Mr. Leininger grew up on a farm in Snyder County Pennsylvania, and currently resides with this wife and child in Bucks County. Prior to joining Portnoff Law Associates, Ltd., Mr. Leininger worked as an associate attorney for a law firm in Philadelphia, where he handled bankruptcy and commercial transactions, in addition to collection cases.
Jason currently serves as an officer for both Bucks County Community Church and New Beginnings Preschool of Langhorne, Pennsylvania. In his free time, he enjoys vegetable gardening and is an avid volleyball player.