Jeffrey C. Schwartz
Attorney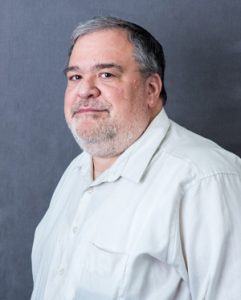 Jeffrey C. Schwartz joined Portnoff Law Associates in 2006. He serves as in-house counsel, advising the firm with respect to legal compliance issues and handling the firm's special litigation and appellate matters.
Mr. Schwartz received his Juris Doctorate degree from the University of Pennsylvania School of Law. He did his undergraduate work at Yeshiva University, from which he graduated Magna Cum Laude with a B.A. in English.
Mr. Schwartz has over 30 years of litigation experience, the last decade of which has been concentrated in Pennsylvania municipal collections, statutory compliance, appellate advocacy and the defense of consumer protection claims. While at Portnoff Law Associates, Mr. Schwartz handled, either alone or with outside counsel, several landmark appellate cases in the Commonwealth and Supreme Courts of Pennsylvania, including a series of cases that clarified the rights of Pennsylvania municipalities to collect local real estate taxes independent of county tax claim bureaus.
Mr. Schwartz has has in-depth knowledge of the federal Fair Debt Collection Practices Act and in numerous Pennsylvania statutes, including the Fair Credit Extension Uniformity Act, the Unfair Trade Practices and Consumer Protection Law, the Municipal Claims and Tax Liens Act, and the Real Estate Tax Sale Law.
For 10 years, Mr. Schwartz was a member of a local private religious School Board, for which he chaired the Personnel and Education Committees. In his spare time, he teaches two weekly adult education classes and is a frequent lecturer in Talmudic studies and Jewish law. In addition to teaching and writing, he is an aficionado of jazz, baseball and mystery fiction.