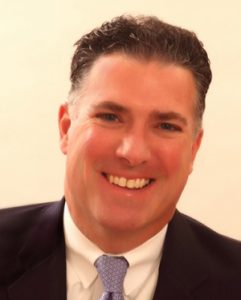 Kevin Buraks joined Portnoff Law Associates in 2007 and serves as the firm's Managing Attorney.  He is a member of Portnoff's Executive Leadership Team and helps oversee the firm's Bankruptcy and Litigation Departments. Prior to joining Portnoff, Mr. Buraks worked in the Business Litigation and Bankruptcy Departments of a large Philadelphia law firm for ten years, concentrating on creditors' rights.
Mr. Buraks is a past chair of the Bankruptcy Committees of both the Philadelphia and Montgomery County Bar Associations and serves on the Board of Editors of Pratt's Journal of Bankruptcy Law. He also served on the Executive Committee of the Business Law Section of the Philadelphia Bar Association. Mr. Buraks has lectured extensively on the topics of municipal collections and bankruptcy law, and his articles have been published in a variety of legal journals and periodicals, including The National Law Journal.
Mr. Buraks is a two-term elected member of the Tredyffrin/Easttown School Board, serving two years as Board President. He also volunteers his time to the Montgomery Child Advocacy Project, where he represents children who are the victims of abuse or neglect. Mr. Buraks was recognized for his work with the underprivileged on the First Judicial District of Pennsylvania Pro Bono Role of Honor.
Mr. Buraks graduated from Haverford College in 1991 and Rutgers Law School in 1995, and is licensed to practice law in Pennsylvania and New Jersey. Outside of work, he can be found spending time with his family, watching youth and professional sports, and attending school board meetings. Mr. Buraks can be reached at kburaks@portnoffonline.com.