Michelle Portnoff
President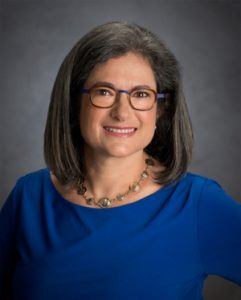 Michelle Portnoff is a founder of Portnoff Law Associates, Ltd., the law firm whose sole focus is the collection of delinquent real estate taxes and municipal user fees. Under her direction, the firm grew from a three-person office representing five municipalities, to a seventy-five person office, representing more than 130 municipalities and school districts throughout Pennsylvania.
Ms. Portnoff is a graduate of Bryn Mawr College (A.B. 1981) and the University of Miami School of Law (J.D. 1985). She is admitted to practice law in Pennsylvania, Florida and the United States District Court for the Eastern District of Pennsylvania and is a member of the Pennsylvania, Montgomery, Chester and Delaware County bar associations. She serves on the Judicial Administration Committee of the Pennsylvania Bar Association, and the Audit and Historical Committees of the Montgomery County Bar Associations.
Ms. Portnoff is a frequent speaker on issues involving collection of delinquent real estate taxes and municipal claims. She is an Associate Member of the Pennsylvania Association of School Business Officials (PASBO), the Pennsylvania School Boards Association (PSBA), the Government Finance Officers Association (GFOA), the Pennsylvania Council of Governments (PACOG), the Pennsylvania Municipal Authorities Association (PMAA), and the National Association of Retail Collection Attorneys (NARCA).
In addition, she is Chair of the Board of Governors of Gratz College in Melrose Park, PA.
She is a winner of the 1992 Chester County Public Service Award for her efforts in setting up a legal hotline staffed by young lawyers, as well as the 2016 Humanitarian Award from Ramsey Educational and Development Institute (REDI, Inc.).
She enjoys her work, as well as cooking for her extended family, flower gardening, reading, music and travel.