Ryan Moyer
Manager of Special Projects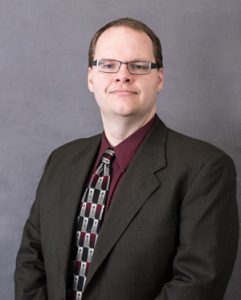 Ryan Moyer has worked at Portnoff Law Associates since 2004. Currently the Manager of Special Projects, Ryan specializes in technology research and innovation for the firm. His purview includes managing the Portnoff Law Associates website, researching and development of new workflow processes, marketing, and assisting in end user computer support. Ryan grew into his role after starting his career with Portnoff Law Associates as a Motions Paralegal. In 2006, he became a Quality Assurance Analyst, working with phone reporting and workflow performance. That role grew into his current position as Manager of Special Projects in 2012.
Ryan represents Portnoff Law Associates at several trade shows around Pennsylvania each year, educating attendees about PLA's delinquent municipal collections work.
Ryan holds a Bachelor of Arts degree in English and Political Science from Goucher College. He currently lives in Lancaster County with his wife and children.